The rate by which I was updating my site... many of the people got really scared ...scared because..they din't know what to comment reading those ultra sensible ;) posts..so I slowed things up..coming to the post..

This week was quite unusual... because lot of things happened which really affected me a lot...

There was a girl during my B.Tech days ..Swati Maity... I was very fond of her...and like teens we used to plan a lot like a dream house for both of us and lots of other things...she used to have a characteristic perfume which was pungent to me in the start but after that it was like a sigh of relief as I know who is coming next...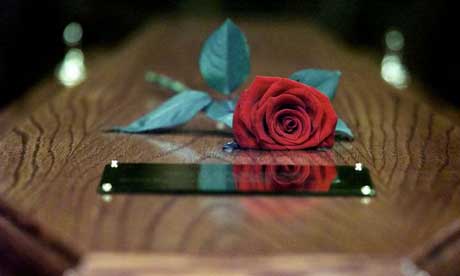 She was kinnda crazy....one day she collapsed of weakness and one of my frnd gave her a resuscitation and she fell for that guy..and by that time I had some issues with her and we grew apart....the guy was sweet..but was hot tempered more better he was like short tempered and was always in his crazy mode... he was very fond of me... and I don't know now about his feelings..but I am still fond of him.. there were loads of crazy incidents and Swati and that boy fell in love.. they were the ideal pair...but both were crazy ...and they used to fight like kids fighting for some freaking candy...

And things changed when one day Swati slammed an iron door on him and broke his front tooth and then the family dropped in and with some serious accusations and altercations their family perpetrated their break-up...a shitty act which changed her life completely....and she got herself buried in books and coffee..her life dramatically changed from a bubbly girl to a sensible but lost girl and soon I found out that issues we were fighting on were not that correct...but it was late...we had gone a long distance walking on different paths and there was no chance of getting back to sweet days...but we were close at least she was to me and I somehow felt that she cared for me a lot..but there were some crazy frnds of mine who were filling in some crazy shits to her ears about things I suppossedly said and I myself knew nothing about ... but yeah!! i do have a foul mouth..so I don't know for sure...


Her life was all messed up ..her two roommates also left her alone to their own life and there she was a all happy girl to a lone caffeine addict... she got admission in IISC Bangalore in Molecular biotech department and she got herself indulged in her work and sooner she lost herself in that...

This monday I got a mail from my friends that
she is no more
...I verified and I got that she died of a rare disease
'Kitoacidosis'
caused due to prolonged hunger and irregular food habits which pathetically medical world is still hapless when it comes to its treatment... Thinking of her gasping for breath and suffering cardiac arrest is itself painful to me.. I was devastated and like always I cried a lot...and I cried more when I talked to her family...lonely parents surviving after the death of their single child...I wanted to write her an obituary...but I am stalling it for laterz ....
But that's not all :)...there is a new spark in my life...

A girl who has gone from her regular friend label to something more this week..I don't know what's happening ...as I don't want to take things fast ..as I am lucky enough to get love all the time but I am unlucky as the
extinct Dodo
when it comes to relationships.... but yeah I am getting closer to her day by day ...
Some of you can guess who she is ..who are regular in my FB... but some of you won't have a clue...but for her privacy ..I am not disclosing her name as she don't want to surprise her dumb gang of frnds that she is in love with some guy who drinks smokes and do what not ..naah !! I guess she herself is puzzled how she fell for me...but u all know I am terribly addicting if u get me in high doses and I know she was caught offguard.....

I hope that this is not an infatuation as she is quite a good girl to be my life partner..with all the highs and all the sweet lows...

I am taking things slow because last time it was terribly painful for me when ex-gf kicked my ass out her life as her brother disapproved me but later I came to know from her that I am terribly incompatible with her and last month she banged up my phone and said the the magic three words " I hate you" ...

so I guess that was enough of closure for me ...as I am not a "fucking newspaper" which u gonna wait in the morning to read and admire ..and fucking 'think not twice' to wipe ur ass if u r out of the tissues in ya toilet ..


But still I have to take up things slowly as my all last relationships taught me one thing... " Sourish u r so lovable and sweet yet people can' live with you together..They just have too many compatiblity issues..so u should carry ur lousy-arse out of thier life or they will dump u out ..." :D

But I somehow feel that things gonna be different this time but I am keeping my finger crossed...

I know this death and love is contrasting but it is my life..see.. always sumthing happening...I started the post with tears and now I have a smile...death and love....do change ur life... :)

PS: Soon I am starting a series of guest posts, so that you get a break from me sometimes :D ...
Image courtesy : Links intact... :)