I know I am too little in the game of power to express my view but thanks to fundamental rights and being in democracy, I can do that.. Though there were several questions , I chose the first few which seem to me little relevant and as I expected it was a calculated move with lots of practice and Poker bluff.. he was generic at most of them but he gave a commitment in few that matters......Though I head most of the interview which is still going on and I was deliberately waiting for some body from India TV rising to ask a question about the abducted cows by Aliens and PM's response on it... lol.. that never happened.. and then a reporter from Aajtak asked a cheeky question of whose advise do u heed most ur wife or Madam Gandhi.. it was just ridiculous to hear the afterwards.. so here are the excerpts
On the issue of Price rise and slow rate of economy by Hindustan


PM replied that in-spite of world wide recession, India achieved a growth rate of 6.3% and 7.2 % in two years and is expected to increase to 8.5 % this year.. and he promised by december inflation rate will be brought to 5-6 % and blamed the price rise due to drought and flood and completely denied to answer of their ministers involvement in announcing the price rise and even said for stopping black money the political parties should form a consensus to check on their political expenditure.
This was a serious commitment of decreasing the price rise and now you know what is the definition of blackmoney is...
In PM's words.. Black money generation and gathering is because Political parties are gathering funds for their political agenda and election expenditures and for controlling them Govt. needs permission from all political parties.. now what was that... ??? Is he prosecuting in favor of political parties spending crores and looting civilians of their hard earned money ???
On the issue of Pakistan and India talk in Thimpu and Nuclear bill
India stressed on neighbour's issue for development as it feels that neighbor are important to be considered in ongoing peace talks and wanted all the issues like Kashmir to be brought on table but primarilly that Pakistan's soil should not be used as a platform for launching attacks on India..
About the nuclear deal issue he said a bill for Nuclear liability will be placed in parliament and will pass through standing committee consisting of different parties concerned.
Now...this is like common talk..I have heard it for like 20 years..I guess it is high time they start a new set of dialogues to be delivered to public.
On Maoist issue
Maoist violence is biggest concern and Govt. is firm on tackling them with the state support.
Now First they need to have a comunication between the State Govt. and Central Govt. ..Nitish Kumar Don't know how many forced he has and wants more and so is Chattisgarh CM ..who called them a terrorists and want to tackle them with force and Maha CM said Indian mining corporation are finding them.... first they need to assess the Maoist threat and then talk like this in Press conference and I don't know if he really looked into the picture to give a one liner reply to Maoist issue..
And Doordarshan lost the feed... lol ...It is high time for Govt. to look into degrading stages of Doordarshan.. lol..they lost the feed when PM is holding a live conference... hehehe lack of advertisement I guess :P...
On the issue of Hindu terrorism by outlook
Terrorism is a major issue and has no religion and it is being sponsored by religious forces . Whateva be the source of terror we must tackle them effectively
So when are we gonna take actions against this Hindutva Parties and Khap Panchayat who thinks themselves as semi-autonomous... ????
Kashmir has a democratic government and Central govt. is ready for talk with all group outside political ring to renounce violence and return to main stream
Now that I call it as a positive statement and I hope these small parties should come forward so that kashmir problem can be resolved..
On the issue of SC/ ST development and reservation in private sector..
We need to create an enviroment first, Govt is ready to speed up the process for implementation
Now that is worst... Now Private sectors do have advertisement like 1 seat general rest all in OBC and SC- ST.. lol.. what is this mockery of economics or a diktat to all the corporation coming to India...lol...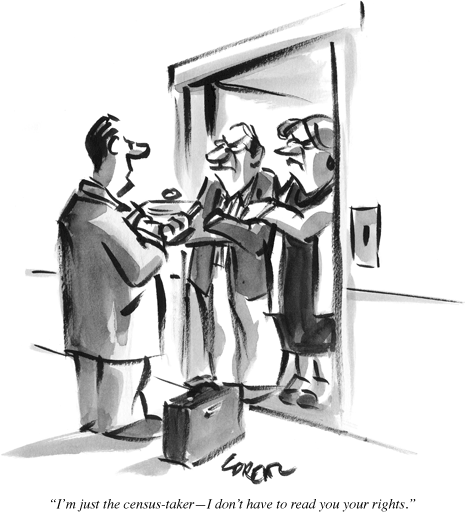 On the issueCaste based population count
We shall take into account in various opinion and ask the cabinet and that process is on...
First you need to realize this is violation of moral rights to do a census with caste as criteria and secondly India is already divided with caste issue and instead of solving them ..Govt. is trying to escalate .. it is just sad and shameful for us..
These were the main issues ..I was concerned with... and rest all the PM is giving generic answers and I have better things to do than wait for his super diplomatic answers..coz when he was asked about violation of human rights caught by CBI in Kashmir he said I will look into it and didn't answer...he didn't answer about the 2G spectrum scan. he didn't answer for the enemy properties act enacted against properties left by Indians who migrated to Pakistan and on the issue of mockery of resignation by minister who are submitting them regularly on issues of National security and PMO rejecting them.. he said that he is accountable and expressed deep sorrow and said they are working so far humaly possible so that these accidents and issues are not repeated again n again.
So if you are accountable why don't you give the resignation and make someone suitable to be the PM... ???
And a sweet note was by Japanese Foriegn jounalist who said Press ID card is tough to make and it take 6-8 months.. hehehehe..now you know Mr. Jap what it means to stand in a line and wait for the making of Ration card, voter card and passport in India..lol .. Mr. PM said that he will look into your matter and he never looks into ours .. Do u think ur problem will be solved ?... lol ..
On this lighter note.. I will like to end this here...and conclude that this was just a political bluff to be transparent when PM actually dodged every issues that concerned us..including the abduction of cows by aliens.. lol
Jai Hind...
PS: The views are my own and I deeply regret if it hurt anybody's sentiments coz I was thinking the Nation comes first..
Image courtesy: Links Intact....