No No.. I am not cooking myself ...Nowadays ..most part of my time is being spent on cooking as my Mess is closed and my flatmate is on some self inflicted honeymoon ...lol.. life is indeed tough and I so now know mom kiun inna irritate ho jati hai jab papa kehte hai..
" aajke eta te moshla kom hoeyche ..." it means.. ismein aaj masala kam hai......lol...
last night I made egg curry , roti, chawal, Italian salad and believe me the food was awesome.. if you exclude the overcooked chapattis..lol... yeah yeah whatever :D
There are so many good news to share with you all.. but I guess I should wait for them to come to you..
Last day .. i was playing basketball with muhalle ke bachhes..and man !!! they beat me like 15-3 .. lol.. they were 7 on one side and we were 3 on others.. after all I am taller than them and older too.. that should be equivalent to 4 of them.. lol.. but it was fun.. practiced some tricks and sweated like shower... nice workout but I got the the feedback when I had to wash my utensils after cooking.. my back was paining like hell and I missed like 18 phone calls the whole night even when I keep my phone close to my ears... lol.. but it was good ...
Today I made french toasts.. packed some in lunch too :P...
Ohh!!! btw ..I m now a most talked about subject in my locality.. courtesy to birthday of Preetilata..actually I made a card for her and was going to print that and met the husband of chatterbox neighbour auntie.. he thought I was going to print my marriage card.. ... so now everyone is wishing me for a happy marriage life ..hoping to get a hold of a card and free dinner ...lol.. I guess I disappointed them a lot...
lol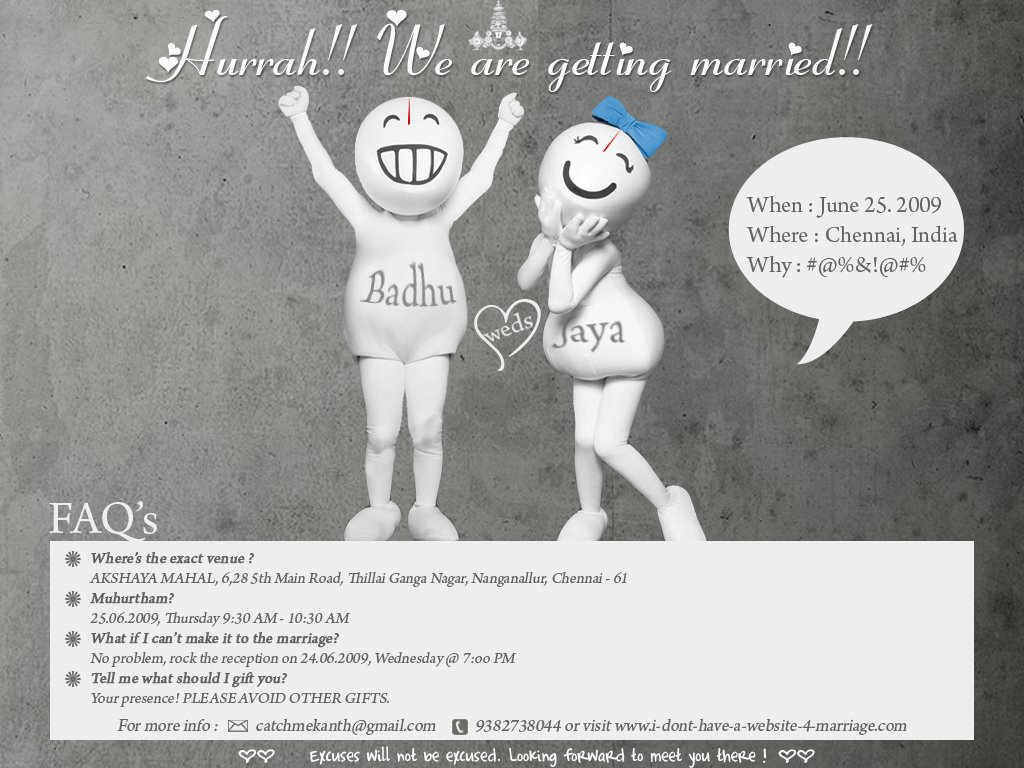 I am planning to comeback to blogging.. but it is tough .. and I really lost most of the interest ... but I guess I will have to regrow them again..
Love and carez
PS: if u need cooking tips .. u can always mail me.. apart for chapattis ..I can cook anything I have tasted..