As I promised, here is the Wed-Review's first edition about three Hollywood Movies. You are welcome if you need to know about any movie on ur watchlist..

Seven Pounds
I was lucky enough to watch its screener, as my dad got a pass, and as I expected the hall turned empty and full of gossip soon. Yeah I was lucky to get the pass, but was unlucky to sit among the armed forces personals.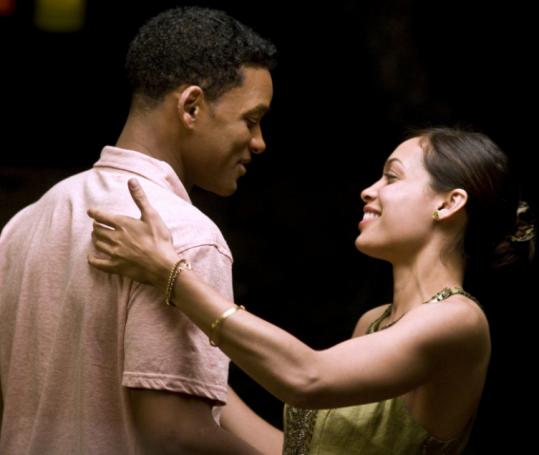 So you can understand that the movie is slow, but I liked its pace. It moved slow with different stories moving simultaneously with Will Smith playing an IRS agent as the only connection in between, who is helping different people within his ability. The movie is not remarkable in its starting phase but in the end wen every strings get attached , u will long to see the movie once more and then u will regret that you left the movie's maximum part unnoticed... and I saw it twice on the same day ....and believe me I cried both the times.
The Movie is soft, romantic , emotional but it is slow...so go to watch the movie ..to feel the movie not for getting entertainment but it will be one at the end.
The direction, script, and Will Smith were fabulous and so is the camera work and the excellent background music takes the movie altogether in dreamy land.
I know you will love the movie...but if u r not in slow pace mode...then it is not for you, but still I would recommend you to watch it for the excellent script, acting, screenplay and direction.
Gran Torino
I watched it only because of Clint Eastwood and believe me he was as awesome as always. This movie is very slow and contrary to it's genre of action crime and violence, it is actually a movie revolving around the determination of a person to fight the evil of the society simultaneously

fighting the guilt of his previous actions and his falling health. The movie is about a old war veteran living in a neighbourhood full of gangs who are spoiling the local youngs to join the gangs, who comes in contact with a Vietnamese family and helps a scared submissive boy to fight for his own rights.

The movie is slow, script needed a bit work, acting was awesome and direction was satisfactory,I won't recommend you to watch it but if U r a Clint Eastwood's fan, u won't regret a penny for watching the movie, watching him in motion picture is itself a reward and will hold you throughout the movie and believe me even I felt the movie to be ouuta any story and pace, I liked the movie because Clint was in it. So watch it at ur own risk but if u r Clint Eastwood's fan, noone can stop u :D




Slumdog Millionaire

.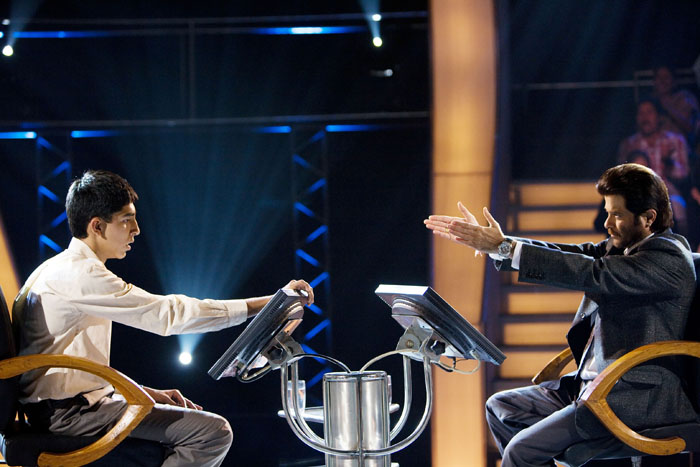 An overrated movie
(IMDB Review I wrote)
......and believe me if it din't had the Foreign Director it won't had got the recognition that it is getting now...Some guy wrote in review that the director know India so well but all I could see that he knew only one thing that India is a poor country. he could had made the same movie anywhere in the world where poverty is, coz it was nuthing commendable in the script. The script lacked reality altogether, where in some points u will find that script writer forcibly added situations to prove his point. This is a story about a boy who won a quiz show which was occuring LIVE contrary to wat happens and he was tortured by Police with no reason in between where he tells about the answers and how he knew them. It won't had got the award if it had been made by any Indian director.
But the movie was excellent in the music score, so was the direction, and beautiful was the camera work and screenplay. One thing commendable in the movie was the lead actors playing the main character..simply awesome ...but the casting of other characters were lacking the shine, but I think the main lead just overshadowed every other flaws in the casting. A.R. Rehman was awesome and so was Danny Boyle in Direction but I hate to admit that the golden globe for script was a poor decision..
Overall, the Movie is entertaining..no doubt well paced...but overhyped...so if don't go with expectations ..you will appreciate the movie in all aspects. Just to be clear, I m not saying not to watch it but I m saying watch it definitely but not with the awards in mind. Go simply and u will be entertained.